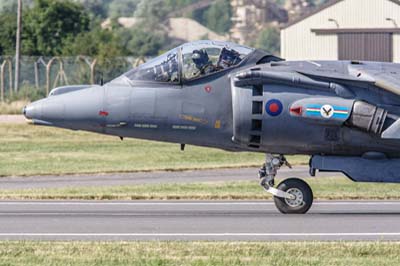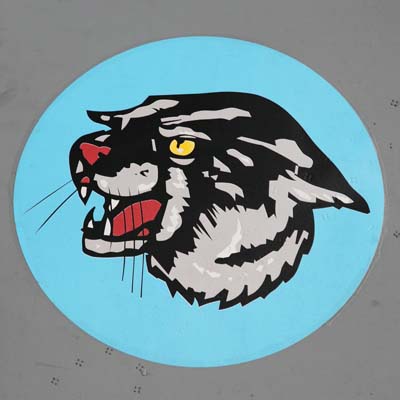 Following the Basic Fast-Jet Training (BFJT) course on the Tucano at RAF Linton RAF and RN students moved to RAF Valley for a year to complete Advanced and Tactical Fast Jet training on the Hawk. Graduate students were accepted at the Harrier OCU at RAF Wittering with 20(Reserve) Squadron on the Harrier T.12 for Operational Flying Training (OFT). After completing their time with 20(R) they moved the short distance to RAF Cottesmore and Joint Force Harrier (JFH) to fly the Harrier GR.9. RAF pilots transferred to either 1(F) or 4(AC) Squadron and the RN pilots to 800 or 801 Squadron of the Naval Strike Wing (NSW) which was part of JFH. The NSW operated from either onboard an Invincible class aircraft carrier or from an airfield.

20(R) Squadron was divided into two Fights 'A' and 'B'. 'A' Flight is tasked with weapons training, tactical operations and electronic warfare and with producing Qualified Weapons Instructors and Qualified Electronic Warfare Instructors. 'B' Flight are responsible for training pilots on aircraft handling (vertical and short take-off and landing (VSTOL) along with navigation, instrument flying and air combat.
Left: When 233 Operational Conversion Unit (OCU) was first formed at RAF Pembrey on September 1, 1952, the Squadron's Welsh Wildcat emblem was chosen as it was the crest of the ancient local Borough of Kidwelly, the nearest town to the airfield. The black Welsh Wildcat on a blue background was carried forward by 20 (Reserve) in 1973 when it became the Harrier OCU.

On March 31, 2010 20(R) Squadron disbanded, 4(AC) Squadron disbanded at RAF Cottesmore and 4(Reserve) Squadron reformed at RAF Wittering as the Operational Conversion Unit (OCU), replacing 20(R) Squadron.