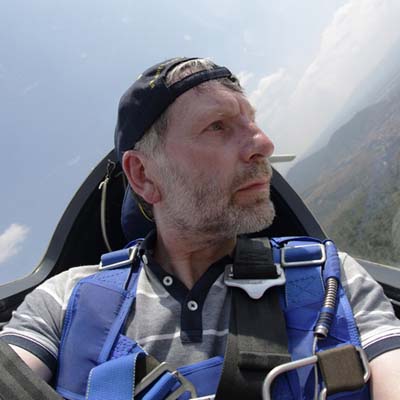 A day spent flying with the Italian Air Force Gliding Centre at Guidonia-Montecelio. First of all with Instructor Pilot Captain Stefano Rotatori in a SIAI S.208M towing up Grob G.103A Twin Astir IIs to 3,000 feet before the student releases the tow line to glide back to the airfield in around 20 minutes. The S.208 dives down to the airfield to initially release the towing cable adjacent to the next glider which was waiting to be launched. The S.208 is pulled up turns sharply and lands on the grass cross-runway on this day to taxi back for the hook up with the next student's glider. In all 13 students took to the air in the morning.
Swapping aircraft mid-morning we towed the students till pasta time which was at 13:00. After lunch it was my turn to be pulled to 3,000 feet in a Twin Astir for what turned out to be a 40 minute flight before we lost the thirmals and were forced to land.

The air to air shots were all taken with a Canon 70-200mm f2.8 IS on a Canon 5D camera with its full-frame sensor. Inside the cockpits and with flash I was using a 15mm lens. Many thanks to all those that made it happen especially to Major Filippo Zuffada the Gliding Centre Commander who invited me to re-visit the school when I was next in Italy.

Left: In the back-seat of the Grob Twin Astir II circling over Guidonia.